The elders at New Hope believe that, although they are ordinary and sinful men, they are called by God to serve and shepherd this particular flock. Get to know them a little better as you read their personal biographies…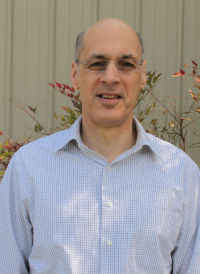 Dennis Caruso
was born in Brooklyn, NY, raised in Queens and Long Island, eventually moved to Maryland and attended Salisbury State College. At age 19, God called him out of darkness and into new life. After meeting his wife Laura at Knox OPC, Dennis and Laura moved to Mt. Airy in 1980, and were part of the church plant of New Hope, and raised their two (now adult) daughters at New Hope. Dennis served many years as a deacon, and, although he loved being a deacon, God repositioned him into some shepherding responsibilities, and, thus, into the position of elder at New Hope.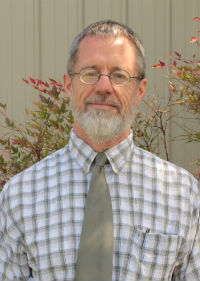 Steve Hake is a literature professor at Patrick Henry College in Purcellville, Virginia. He is an avid reader, and enjoys hiking and sailing. He and his wife Faye have been married for 38 years. They have nine children, four of whom are married, and ten grandchildren. Steve is a teaching elder at New Hope who does some of the teaching and preaching. He is a Westminster Seminary graduate, ordained in the OPC. He served as an OPC foreign missionary to Taiwan from 1977 through 1996.
Karl Koops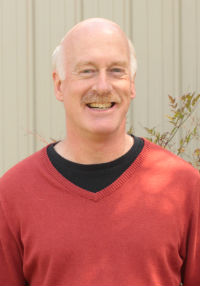 Dave Myers
grew up in the Frederick area and, at 13, professed faith in Christ during a lay-witness weekend outreach at his church. He went on to attend Frostburg University, where he was strongly influenced by InterVarsity and, after he and Dawn married, they served with Wycliffe Bible Translators in Quebec among the Montagnais people. In 1996, they came to New Hope after completing a counseling degree at Colorado Christian University. Their six kids have all been involved at New Hope at some point. Since 1996, Dave has been working in the counseling field, meeting with couples and individuals in a counseling practice in Shepherdstown, West Virginia. Dave believes that his role as an elder provides accountability that enables him to sharpen his focus and be more consistent in caring for the body at New Hope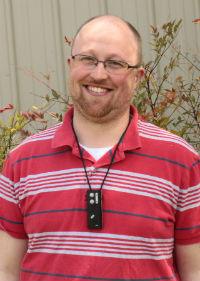 Jason Rundell
was born and raised in Montgomery County and, while at the University of Maryland, was involved with InterVarsity, Young Life, and Navigators. He found his focus to be youth ministry, thus he volunteered with the youth at Atonement ARP and later was the youth leader at McLain PCA. After meeting his wife Kelly, Jason took a job with Montgomery County where he works as "the budget guy" for the cable division. Jason, Kelly, and their four children have been attending New Hope for six years, where Jason has led a small group, been involved in the middle school youth group, and participated in the search committee for a new pastor. He has enjoyed each different ministry he has been involved in and considers it a privilege and a great joy to be an elder at New Hope.